How do I get a BC Motorcycle License?
A Class 6 License is required to ride a motorcycle, or a scooter which is 51cc or bigger. You must first obtain a Learner's License from ICBC before you can start learning how to ride. Once you have a learner's license, ProRIDE can help take you the rest of the way.
Continue reading for more on getting your Learner's License.
---
---
How can we help?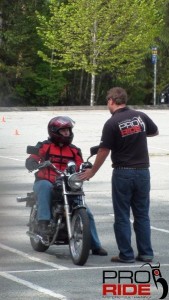 You must complete the 1st step on your own, but let ProRIDE Motorcycle Training help you with the last two steps! Click the green button to learn more about our Survival Rider Training Program for motorcycles and scooters!
Or check out our complete list of Programs & Courses to see how ProRIDE can help get you on the road to a BC Motorcycle/Scooter License!
---
---