Starting at $99+gst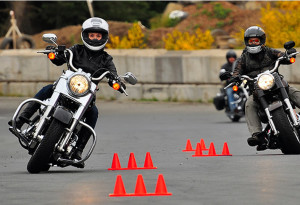 Upgrade your Slow-Speed Motorcycle Skills
Practice Makes Permanent
Brush up on old skills, and maybe learn a few new ones, including:
Obstacle Avoidance
Tight Turns & U-turns
Emergency Stopping
Proper Use of Head & Eyes
Relationship between Clutch, Throttle & Rear Brake
WHO:
This class is for ProRide Survival Rider Graduates. Note if you graduated in 2015 or earlier you will need to create a new user account: www.proride.ca/gss
WHERE:
WHEN:
PREREQUISITES:
Must have a current Class 6, 6L, 8L, or 8N license in good standing.
6L & 8L license must have supervisor/speed restrictions removed.
Must BYO Bike

Bike must be registered/insured, and be street legal and road-safe.
Fuel not included.
Disclaimer: There's a chance you might drop your bike in this class.  ProRide is not responsible to damages to your bike arising from your participation in this class.
TUITION & REGISTRATION:
Tuition for Non-Grads/General Public – $149+gst
Tuition for Survival Rider Graduates – $99+gst
Pre-Registration Required
Space is limited; reserve your spot before it's full!
---
---
AND THEN …
Try out your skills the very next day at our Motorcycle Skills Challenge!

---
---