2019 Christmas Sale!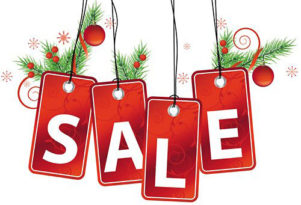 Survival Rider Training for Motorcycles & Scooters
Save $$$ before Christmas!

Give the gift of Safe Riding this holiday season!
Between now and Christmas, Registration and Gift Vouchers for the Survival Rider Training Course for Motorcycles & Scooters are being offered for just $689+gst! That's $100 off the regular price of the program!
Additionally, every Survival Rider Graduate gets an additional Traffic Class AND a Road Test Support Package at no extra charge! That's an additional 5 hours, valued at $238+gst and it's included for free!
$689+gst gets you all the way to the final road test!  No hidden fees or extra charges!10
---
Christmas Gift Vouchers
Give the gift of Safe Riding this holiday season!
ProRide Gift Vouchers are available for purchase online; Buy for a friend, a family member, a loved one, or all of the above! Don't miss out on this awesome Christmas deal!
---
Sign Yourself Up
We are now pre-registering for 2019 Survival Rider classes. Register online up to 3 months in advance, or purchase a gift voucher for you to use at a later date!
Sale Starts December 1, 2019
Sale Expires December 25, 2019
---
Terms & Conditions
Sale price is for "Off Peak" Survival Rider program only;
Off Peak program is available in the following approximate timeframes: February to Mid-March, September to October, as well as Holiday Weekends throughout the year;
Book up to 3 months in advance or purchase a Voucher for use at a later date;
Course must be taken and completed in the 2020 school season;
Sale price applies to purchase of the entire program only;
No discount applied to Denominational Gift Vouchers, however vouchers can be used to purchase discounted programs until the end of the sale;
This and all programs are governed by our School Policy;
Tuitions are subject to GST;
Voucher has no cash value and therefore cannot be redeemed for cash;
ICBC Testing & Licensing Fees are not included in the ProRIDE course tuition.
---
Click the button below to find out more about our Survival Rider Motorcycle Program & Road Test Support Package!
---
"Off-Peak" Survival Rider Motorcycle Training: $789+gst
Additional Traffic Class: FREE ($79 Value)
Road Test Support Package: FREE ($159 Value)
Christmas Sale Discount: -$100
Total: $689+gst