2019 Boxing Week Sale!!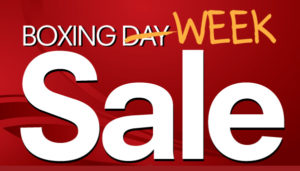 Survival Rider Training for Motorcycles & Scooters
Save $$$ before Christmas!
---
Due to the success of our Christmas sale, we are extending this deal for just one more week!
During Boxing Week, Registration and Gift Vouchers for the Survival Rider Training Course for Motorcycles & Scooters are being offered for just $689+gst! That's $100 off the regular price of the program!
Additionally, every Survival Rider Graduate gets an additional Traffic Class AND a Road Test Support Package at no extra charge! That's an additional 5 hours, valued at $238+gst and it's included for free!
$689+gst gets you all the way to the final road test! No hidden fees or extra charges!10
---
Sign Yourself Up
We are now pre-registering for 2020 Survival Rider classes. Register online up to 3 months in advance, or purchase a gift voucher for you to use at a later date!
Gift Vouchers
Give the gift of Safe Riding this holiday season!
ProRIDE Gift Vouchers are available for purchase online; Buy for a friend, a family member, a loved one, or all of the above! Don't miss out on this awesome Boxing Week Deal!
Sale Starts December 25, 2019
Sale Expires December 31, 2019
---
Terms & Conditions
Sale price is for "Off Peak" Survival Rider program only;
Off Peak program is available in the following approximate timeframes: February to Mid-March, September to October, as well as Holiday Weekends throughout the year;
Book up to 3 months in advance or purchase a Voucher for use at a later date;
Course must be taken and completed in the 2020 school season;
Sale price applies to purchase of the entire program only;
No discount applied to Denominational Gift Vouchers, however vouchers can be used to purchase discounted programs during the sale period;
This and all programs are governed by our School Policy;
Tuitions are subject to GST;
Voucher has no cash value and therefore cannot be redeemed for cash;
ICBC Testing & Licensing Fees are not included in the ProRIDE course tuition;
Additional ProRIDE services are not included in the course tuition, but are available post-course on a pay-per-use basis.
---
Click the blue button to find out more about our Survival Rider Training Program for Motorcycles & Scooters w/ Road Test Support Package!
---
Survival Rider Training for Motorcycles & Scooters: $789+gst
Additional Traffic Class: FREE ($79 Value)
Road Test Support Package: FREE ($159 Value)
Boxing Week Sale Discount: -$100
Total: $689+gst
---