The ProRIDE Difference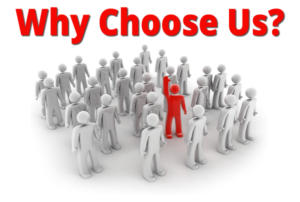 Which school is right for me?
Congratulations on your commitment to learning to ride a motorcycle, getting your license, and finding the right school to help you do it safely.
So how do you go about choosing the right school for you? Comparing riding schools can be like comparing apples and oranges if you don't know where to start. The usual factors come into play: location and schedule. Most people will generally go to the school with the best balance of location and schedule for them. This balance will vary for everybody, but occasionally people find themselves with the advantage of getting to choose between more than one school. If location and schedule are more or less equal, then what's the deciding factor? At ProRIDE we understand that competition drives the marketplace, and we welcome it. Here are some things which can help you make your decision.
| | | |
| --- | --- | --- |
| Why ProRIDE? | ProRIDE | Competitors |
| | | |
---
Parking Lot Size
At 2.25 acres, ProRIDE has the biggest training lot of any riding school in Metro Vancouver. This helps us ensure that our students have the space they need to practice all the essential riding skills such as shifting gears and countersteering.
---
Expansive Motorcycle Fleet
Use of a school bike is included with all of our training programs. We have a diverse array of bikes in our fleet, including scooters, cruisers, sport bikes, standard and dual sport motorcycles from heavyweight brands such as Honda, Yamaha, Suzuki, and Harley-Davidson.  Our fleet ranges in size and power, including bikes in the 111-400cc class, as well as the 401-750cc class.  Our lowest bike seats at just 26 inches, so even the most petite of riders can touch the ground with their feet flat while stopped or reversing.  The bikes are constantly rotating as we are buying and selling bikes frequently.
Each ProRIDE bike has been upgraded with the student's safety in mind, including one or more of the following on each bike:
Sliders, Engine Guards, and/or Hand Guards
LED lighting for visibility in daylight, nighttime, and rainy conditions
After-market horn for a stronger street-presence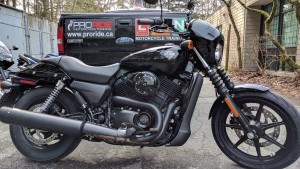 The diversity of our fleet is one of the strengths of our school, and each student in our course has the opportunity to ride as many different motorcycles as possible. Not only will this will help to ensure you get the most thorough education possible, but also you'll be better prepared to make an informed decision when it comes time to purchase your 1st bike.

---
Diverse Team of Instructors
Certified Instructors – It goes without saying that all of our instructors are accomplished riders, with hundreds of thousands of kilometers under our collective belts. But it takes more than being a good rider to be a good teacher. ProRIDE Instructors are trained to teach. Our certified instructors all meet or exceed provincial requirements and we continue to improve our riding and teaching skills on an ongoing basis.
United We Stand – Rarely will you see a ProRIDE Instructor working alone. That's because we recognize that each instructor brings something unique to the table, and working together is how we're going to help you become the best rider you can possibly be. Whether your goal is to tour, cruise, commute or race, our Team Approach gives you the opportunity to take the best of what each of us is teaching, ensuring you get the most thorough education possible.
Click the green button to read more about our talented team of Instructors!
---
ICBC-Approved
In British Columbia every instructor is required to be licensed under the BC Motor Vehicle Act, and every instructor is required to be attached to a school, which must also be licensed under the Motor Vehicle Act.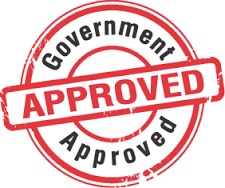 BUT not every school is required to teach an ICBC-Approved Rider Training Program. Each school can decide whether or not to get their course approved by ICBC, and will make that decision according to what is best for their business.
Aside from the Quality Control that comes with having our training program vetted by an independent third-party such as ICBC, this can be a factor for you, the student, when seeking out motorcycle insurance. Some privately-underwritten insurers may offer an insurance discount if you have completed an ICBC-Approved Rider Training Program.
Click the blue button for more info on Insuring your Motorcycle;
When you register in our Survival Rider Training Program you can rest assured that you are learning an ICBC-Approved Rider Training Program from licensed instructors through a licensed school. Graduates will receive an official Certificate of Completion which you may not only display proudly on your wall at home as a testament to your amazing achievement, but may also qualify you for an insurance discount, as well as tuition credits & preferred shopping at our Retail Partners.
---
Everyone looking to get their motorcycle license will be required to ride a Parking Lot Test. This test can be booked at an ICBC Driver Licensing Office, and conducted by an ICBC Driving Examiner, but in peak season the waiting time for this test at ICBC can be weeks or months long. Additionally ICBC offers this test on select weekdays during work-hours only, and you'll need to be accompanied by a qualified supervisor. Finally, ICBC does not permit you to practice on-site before your test, and this is strictly enforced by their staff.
Click the yellow button for more info on ICBC Motorcycle/Scooter Licensing & Testing;
Since ProRIDE is a licensed school with an ICBC-Approved Program, we are licensed to administer the MSA during the course. Many of our staff are licensed not only as instructors, but also as Assessment Officers. Students who complete our Survival Rider Program will be assessed by our staff before the end of the course, usually on the weekend so you don't have to take time off from work. We'll explain in great detail beforehand how the cones work and how you're supposed to ride through them, and you'll be given the opportunity to practice as much as you want on a number of school bikes before the assessment. With us in your corner taking you through step-by-step, your chances of passing are much higher than attempting to do this on your own at an ICBC testing centre. By the time you're done with us you can get your restrictions lifted and get straight to riding and planning for your road test!.
---
Weekly Courses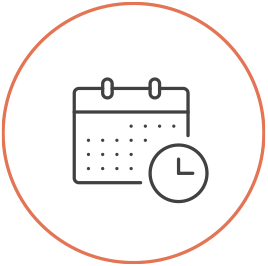 Between February and October ProRIDE offers weekly courses for motorcycle training. During peak season we run two courses per week – a morning class and a night class. Take our course this week, or next week, or the following week, or the week after. If you have a difficult schedule, that's ok, because teaching motorcycles is all we do, and we'll run a class or two every week until you can make it!
---
Post-Course Support
So you've completed the course. Now what? Many schools get you through their course and then send you on your way. At ProRIDE we're not done with you yet. We want to make sure you're that you've retained the lessons taught and that you're enjoying your new freedom safely and responsibly.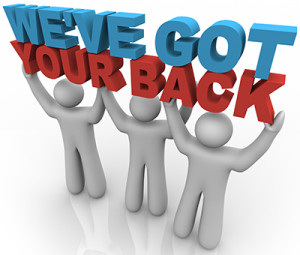 To that end, ProRIDE offers a complete menu of Graduate Support Services, many of which are specifically geared towards reinforcing those safe-riding habits and preparing you for the ICBC Road Test.
Click the blue button to check out our complete list of Graduate Support Services;
---
Road Test Scheduling
During peak season you could be waiting 3 months or more to get a road test through the ICBC public system.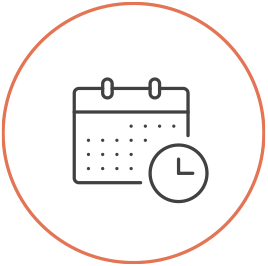 ProRIDE's Survival Rider Graduates can book an ICBC road test through ProRIDE using your ProRIDE On-line Account. We get a private road test schedule from ICBC, and because of this we can get our students in for a road test as much as a month earlier than trying to book this test on your own through the public system.
---
Road Test Support
Each Survival Rider Program comes with a Road Test Support Package. After booking your ICBC Road Test through our VIP test schedule, We'll take you out for a Pre-Test Simulation a day or two before your test to make sure you're prepared for the challenge. Then we'll meet you at ICBC on test day to provide test-day support on-site before and after your test. We'll even bring our bikes, just in case you need one.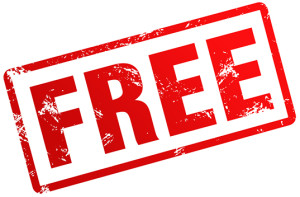 The best part is that this Road Test Support Package, valued at $159, is INCLUDED FOR FREE with your course tuition! NO ADDITIONAL CHARGES OR HIDDEN FEES! *
* ICBC will collect a road test fee from you on test day, which ProRIDE does not cover.
---
ProRIDE strives for excellence in all aspects of our business, because good enough isn't good enough. To that end we are certified with the Payment Card Industry Data Security Standard, or PCI-DSS. This means that your privacy and security are protected anytime you transact with us online or face-to-face.
Click the yellow button for more info on PCI-DSS Compliancy;
---
Local Community Support
ProRIDE values family and community. Here are some ways that we are involved in our community:

ProRIDE is registered as an Industry Training Authority (ITA) employer. Our staff includes a number of apprentices who are working towards becoming qualified and certified tradespeople in the motorcycle industry. Every school motorcycle that our apprentices service and maintain moves them one step closer to completing their education and earning their Red Seal Trade Certification.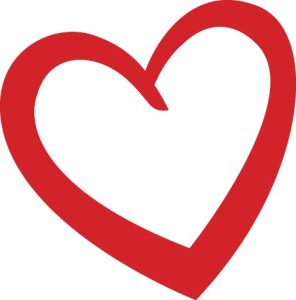 Over the years ProRIDE has given our support to a number of local charities, non-profit and community organizations, including:
Elks Recreation Children's Camp Society of BC
Single Parent Food Banks Society of BC
Northwest Wildlife Preservation Society
Windsor Secondary School fundraising for Create Change
Police News Magazine
PNE Prize Home Lottery
Music Therapy Ride
Please forward any charitable requests to community@proride.ca.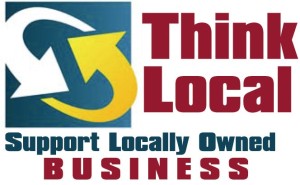 ProRIDE is partnered with several local businesses in order to provide our students with a full menu of products and services to meet their needs during and after the course. Supporting local businesses keeps money in our community and helps your friends and neighbours take care of their families!
When you choose ProRIDE, not only are you getting quality education and great value, you are helping us continue to help our community!
---