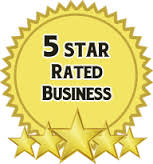 ProRide has been teaching new riders since 2000, and we are proud to have earned 5-Star Ratings on Google, Facebook, and Yelp!
See what previous students have to say about us!
How did we do?  Click here to Rate our Service >>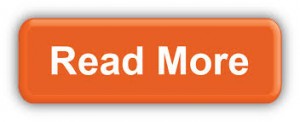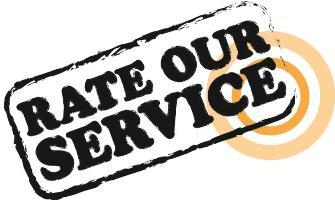 ---
Google Reviews
This section is undergoing maintenance; in the meantime you can click the Google Widget on the right sidebar to view our Google Reviews.

-= Top =-
---
Facebook Reviews
-= Top =-
---
Yelp Reviews
-= Top =-
---
More Reviews
-= Top =-
---
It's been three years since I did the course with you guys, since then I've moved to California and been forced to take motorcycle training all over again because of silly laws.
Training here was awful and was all about getting us on the road and not keeping us alive. I still have you guys in my head, every time I ride about breaking straight and not looking down and the bike going in the direction I look. I think you guys have kept me alive and accident free so far (knock on wood).
Thanks from 3 years out.
~Rayan Rafay, 6/2018
-= Top =-
---
great course and very knowledgeable instructors they are definitely there to help the riders achieve their goals
~Trevor Naylor, 5/2018
-= Top =-
---
Thank you all for the great experience at ProRide.
I passed my ICBC road test on the first attempt.
Without all of your teaching and coaching and patience, I know now that I would not have passed on first attempt without your course.
The huge amount of material one must study and know, would take much longer and painful to learn by oneself. The knowledge base of the ProRide instructors is an invaluable resource in learning to ride, I and found that the instructors freely share it both in the classroom and in the field.
I am telling, not suggesting, to all I speak to in regards to getting a MC license, ProRide is the school to go to.
The small investment in the course will give you the ability to ride with confidence, and may even save your life.
Again, thank you for helping me become a "Survival Rider"
~Michael Stadnyk, 7/2015
-= Top =-
---
Getting my motorbike license has been a lifelong dream and through ProRide I am making it happen!!! On June 4, 2015 I began the 6 day course and found the program to be thorough, supportive and dynamic. Each of the instructors brought their own flair to the team. First up was Brain who taught us in the classroom and then again in the parking lot practical training. Clearly, Brian was a strong team player, always early, putting up cones and was lots of fun while always imparting the necessity for safety and road sense, continually reminding us, "Don't be that guy!" On Saturday we met Jen In the parking lot practical on the bikes. Jen was super supportive and very positive always encouraging us with, "You can do it." She was all business when it came to testing but you knew you had done well when you passed with her! Talk about building confidence for the road!!! Matt, the owner was easy going and exuded confidence. It was clear he took pride and ownership of his team and business: our learning well was important to him. My road rides were done with Otto. When we headed out, safety was paramount and he would stop along the way to check in with the group, provide feedback on our skills and then continue on. He rides his bike every day and showed loads of knowledge and confidence. Any course or program is only as good as the instructors and ProRide is no exception. The entire team was a pleasure to meet and work with. It was evident from day one that the student's learning was important and relationship building was key. All students are encouraged to keep in touch as the ProRide team wants to share in the joy of safe riding and hear their students stories. Taking the course was a brilliant first step in acquiring my license. Here's to dreams coming true in my 50's!!! Woooohooooo! Thank you ProRide!!!
I'd recommend this course to everyone who would like to get their class 6 license.
~Vivian Olson, 7/2015
-= Top =-
---
All the instructors were great and it was a fun experience. Being a new driver I was nervous but they made it a fun time and easy to learn. When I did my road test my bike moved backward on a slope and I got nervous. As I was leaving the lot I saw the pro ride instructor and remembered one key thing everyone told me while riding to calm the nerves and ride well. I began singing a song. I know it sounds silly but it really helps and it works I sang my way to success and got my license. Thanks for all the help and support pro ride.
~Neville Khajotia, 7/2015
-= Top =-
---
Glad that I took this training class from ProRide. I took a motorcycle class in Hong Kong before, but this is a whole new experience and lot of informations that I never learn before. The instructors (Brian, Matt and Jen) are giving you their best to help you out, so you are not only knowing how to ride, but you also know how to ride safely. 5 stars recommended :)))
~Pazu Chu, 5/2015
-= Top =-
---
Time to name drop! Truly enjoyed learning to ride with Brian, Matt G, and Jen. They made the classroom and parking lot/cones portion of the course informative and hilarious! #hollywood The past two nights were spent out on the road with Matt and Marcel ~ They made sure we were ready to ride with confidence with a parking lot warm-up and then they took us out on the road for my first street ride on a bike. I always felt safe and in control. THANK YOU to all the great staff for making my learning experience awesome. I would not have wanted to start out on a motorcycle without a course, and your instruction was PERFECT! 10/10
~Michael Frolick, 4/2015
-= Top =-
---
Hi Brian i just finished the evening course march 24th 2015 when i talk to riders who havent taken the proride survivor rider course they say they dont need it they have been rideing all there life that doesnt mean they have been doing it right this course is a must if you want to survive out there thank you to Brian Jenn and Matt you are the reason ILL COME HOME TO MY FAMILLY after a ride
~Bill Ellison 4/2015
-= Top =-
---
"I wanted to take a few minutes to give you my feedback from your course. I took the course a couple of weeks ago. It was fantastic, I can't say enough about how much I learned. The classroom content was basic but presented very well and in an entertaining way by Brian, lots of good stuff. The material was presented in a relaxed easy to understand way." – Chris
-= Top =-
---
"The two days riding in the parking lot was so well done, the instructors Matt and Jennifer were so helpful, patient and knowledgable. They encourage you to work hard, learn and have fun. These guys are great assets to your school." – Chris
-= Top =-
---
"The two days on the road really encouraged me and helped me feel safe. I met Lionel, but never rode with him, but in discussions with him again he was a great instructor. Jennifer was my instructor for two days as we rode, she is very very good, I really enjoyed riding with her, she had a way of showing me my mistakes without making me feel bad. It was very good riding with her. Fantastic!" – Chris
-= Top =-
---
"ProRide has modern facilities, classrooms and equipment. Training sessions are cheerful and upbeat. The staff is courteous, cheerful and patient and have the knowledge both practical and theory to provide each rider with the necessary skills and confidence to start their safe riding career. Very highly recommended!"  Kevin W.
-= Top =-
---
"I did not know what to expect. When I walked in, I was made comfortable and people were friendly. Good start. The instructors were polite and straightforward. When I first went to the bike, I was already somewhat familiar with it, through what I had learned in class. It was easier than I thought, too. The instructors were great. As far as instructing me, their continuous positive support and patience helped a lot. I'm sure everyone in my class felt the same." Sarah S.
-= Top =-
---
"This was most definitely the most important accomplishment in my life in a long time! At the end of day 6, the instructor (Matt) let me try his bike! If that's not trust in you own teaching skills I don't know what is! This offer (and I did it) was the ultimate to secure my feeling of accomplishment and ability as the bike was significantly, larger, faster, and heavier than the training bikes- this made all the difference in the world to my confidence! Thank you, Matt! ProRide has made the entire experience fun, fast, and something I will never forget! Thanks guys!" Jennie T.
-= Top =-
---
"ProRide's course was extremely useful and informative. So much useful content! The best $750 I have spent in years. Survival Rider all the way!" Stephen L.
-= Top =-
---
"What really impressed me was the way you handled my scheduling conflict, even though you were inconvenienced by my last minute cancellation. You provided me with options and were pleasant about the whole thing. This was an example of first-rate customer service. You guys should be proud because very few places in the city would have been so conciliatory about my situation. You guys obviously care more than most nowadays. Thanks again, and best of luck with your business. Also, free bottled water, food, snacks and coffee were a
nice classy touch." Jim V.
-= Top =-
---
"I'd like to give you all you a heartfelt "Thank you." I had so many problems learning to ride. I fell over 3 times and broke the turn signal. Then I failed the MSA. You never got impatient or short with me — you were so positive. I actually expected you to send me home after I failed the test. I was so happy when you took me aside for an hour and worked with just me after class. Then I got to do my MSA again and passed. I really appreciated you guys! Without your confidence in me I would have given up and I never would have continued. I passed my road test yesterday! I'll never forget you guys. Thank you for everything and I hope you guys keep growing into more success. I will send all my friends!" Susan R.
-= Top =-
---
"My experience here was great. I've wanted to learn to ride for a few years and now that I've taken this course I'm glad I did! I would never have gotten on a bike without taking a course first. I looked around at other schools, and my decision to take the course with ProRide was an awesome one. I feel it was incredibly thorough and I feel that there was great positive emphasis on pushing yourself to try things that might have seemed scary, like breaking in a corner or figure eights with a passenger! I would not hesitate to recommend the ProRide course to all my friends who want to learn." Darren B.
-= Top =-
---
"ProRide rocks! I learned a lot. I know that if I just hopped on a bike or listened to my friends, I would have hurt myself bad. Thanks guys!! " Jeremy P.
-= Top =-
---
"Well let me begin by saying thank you on a job well done. ProRide Training School was professional, fun, and safe. Before I took the course I had never ridden a motorcycle. In one weeks' time they took me from being scared of motorcycles to allowing me to hop on my CBR 600, I had waiting in my garage, and drive it with confidence. Once again thank you and you guys do a great job. Special thanks to Matt, Chris and Daniel. Keep up the great work. First class!" Tommy P.
-= Top =-
---
"ProRide is the real thing. You learn how to ride and ride safely. I now know what you mean by survival rider!" Michelle B.
-= Top =-
---
"I must admit I really wanted to learn to ride a motorcycle safely. I was nervous because I didn't know what to expect. I felt comfortable with the instructors and confident in their teachings. I truly believe that your school did a great job of making me a safe and confident rider as well as, very likely to tell others about it. Matt, Chris and Nick were great at picking up what each rider's problem was and how to remedy it. The road rides were challenging and practical and the range riding essential. The criticism was tactful and helpful. I have already and will continue to suggest ProRide to anyone. Good luck! I can't say enough about you guys!" Tim D.
-= Top =-
---
"I thought ProRide was a very good, well-organized course and would tell anyone that asked about it. I learned so many things that only a week ago I didn't know. With the skills I've learned, and a touch of luck, I'm going to pass this final road test!" Hardeep M.
-= Top =-
---
"Unlike most students, this is the second school I have attended. I was training at another school and couldn't believe the low quality of instructors. I felt neglected and the guy even yelled at me and almost made me cry! After I paid for my course with them, they still wanted money to use a helmet. I left because of the pressure on me from the teachers. I then had to pay again to go to ProRide and start over. wow…so different. I really noticed a difference in professionalism and how they carried themselves. ProRide was classy and they obviously care about students being comfortable and relaxed. The bikes were really new and I passed my road test first try. ProRide – you turned my nightmare into a dream come true! Many blessings!" Angela W.
-= Top =-
---
"My experience with ProRide was a good one. I had a problem with the original course date I was registered for and I was given the opportunity to take the next course instead of them just keeping my tuition. I thought that was nice and courteous of them because they could have kept it. Great character, which seems rare lately. Anyways you guys do a great job. Keep it up!" Tyler P.
-= Top =-
---
""10 out 10! I would, without hesitation, recommend any new or experienced rider to attend ProRide. The knowledge learned was invaluable and is sure to increase my chances of survival. ProRide was professional and organized. Didn't push, realized each individual's potential. Great, thanks." Colin B.
-= Top =-
---
"I found my time here enjoyable. I learned a lot in a very short amount of time. Before I came into this training course, I've never sat on a bike or even really driven a manual car. Now I can drive a bike. I'm pretty happy. I made a few good friends. The guys instructing were pretty cool and easy to talk to. I hope that your school continues to grow as you obviously deserve. And I hope to keep in touch with you guys. Thanks for everything! Go Survival Riders go!" Marianne S.
-= Top =-
---
"I learned how to ride a bike from scratch in 7 days. I was impressed that ProRide did that. I was impressed that I did it. I learned a lot of valuable skills, which I know I would have never learned on my own. The experience and knowledge I acquired is priceless. Overall, I give ProRide 10 out of 10. Thanks." Scott W.
-= Top =-
---
"It was pretty exciting. Filled with many valuable survival skills. Having two professional experienced instructors on hand allowed me to see different riding styles and approach. Matt's hands on with the figure eight (with myself riding on the back) helped me visualize the appropriate steps. Riding with Frank on the road was a thrill. He also gave me good feedback on what I need to work on. Daniel was so helpful in explaining why I should do things a certain way. Thank you very much. I am sure I will come back to visit and tell all my friends!" Justin L.
-= Top =-
---
"I was very happy with the course and would recommend it to my friends if they wanted to learn how to ride. Special thanks to Matt. His laid back teaching style helped me to be more relaxed, which makes it easier to learn. " Kelly S.
-= Top =-
---
"I found this training program to be a very comprehensive and quick training program, which is probably the best because you don't have a chance to get bored or complacent. The learning techniques kept me sharp and ready for anything. This course was kept interesting because of the way it moved along smoothly and in a logical manner. Adult education at it's finest! Best $750 I ever spent, good work guys." Danny W.
-= Top =-
---
"In an activity that can be potentially dangerous, I always felt safe and in control. The instructors were unbelievably helpful in learning to ride as well as providing a fun, memorable experience." John F.
-= Top =-
---
"I would highly recommend the ProRide Motorcycle Training course to anyone wanting to learn the right way to ride. I knew very little about motorcycles except but had a desire to own and be able to ride one. I feel quite comfortable with my new skills and take pride in my "survival rider skills". 'If you want to be the best at what you do, go to the best to learn from!' P.s.:. The grandkids think it's cool for Gramma to ride a bike."  Betty R.
-= Top =-
---
"I was very impressed with the overall aspect of the course. I spent 25 years driving on the road and still learned new survival skills. I thought I knew it all; you guys proved that to be untrue." Shane W.
-= Top =-
---
"Knowing that you have use of the bike, the gear and instructors' knowledge was very encouraging, and not to mention all testing is done on sight. Good times!" Noah R.
-= Top =-
---
"ProRide has not only taught me to be a safe rider but a more intelligent rider. The fun and freedom factor really hit home with me. My wife took her course [at another school] and was jealous when I told her everything I learned at ProRide. I couldn't stop bragging. I'm now sure I made the right choice because these guys are teaching skills that aren't being taught elsewhere. I would recommend this course to anyone who is thinking about riding a motorcycle. This course provides you with the skills and knowledge of how to be a safe rider." Mark G.
-= Top =-
---
"ProRide Motorcycle Training has developed a fantastic training program presented by super trainers (Daniel, Matt, Chris, Frank) who really care about teaching you that having fun on a motorcycle is being smart on a motorcycle. Riding a motorcycle won't be fun if you don't survive. The training program is interactive and hands on. You're made to feel part of a team. The program pushes you, in a good way, because there is a lot to learn. It's a hell of a lot of fun and it might save your life someday. I had a blast and I know I'm a better motorcyclist. Thanks ProRide. I'm a proud survival rider!"Christopher P.
-= Top =-
---
"It has been fun learning something entirely new and exciting. I will miss coming here and riding and the friends who were along for the ride.*boohoo* I keep dreaming of orange cones, hehe. PRORIDE IS AWESOME!!!"Jessica V.
-= Top =-
---
"I can't imagine taking to the streets without some kind of professional instruction and the guys at ProRide provided just that professional, knowledgeable and intelligent motorcycle instruction." David H.
-= Top =-
---
"Excellent!! The class structure was great and the course gave me the knowledge and skills to be a confident rider. I would recommend the ProRide course to everyone planning to ride a motorcycle!" Derek L.
-= Top =-
---
"The most amazing thing about ProRide is that it can take you from Level zero to a fully confident rider in 7 short days. You can come into the program scared of any bike over 250cc and leave wanting a 750cc. I would recommend this course to any rider or even car drivers who need help seeing bikers." Gus P.
-= Top =-
---
"The ProRide Motorcycle Training course is very thorough and challenging and is well organized. It is designed to take an uninitiated rider to a reasonable level of competence in a short period (7days). There is excellent theory and practical experience provided by highly trained and caring instructors." Peter G.
-= Top =-
---
"I came to ProRide on the recommendation of Carter Honda. It exceeded all my expectations as a very comprehensive rider training and survival program for motorcyclists. I would recommend it to everyone who has never ridden before and those who need a tune-up. In my opinion, it is money well spent and a great experience I'll never forget." James R.
-= Top =-
---
"All I can say is ProRide is the way to go! Wow…!" Annabelle S.
-= Top =-
---
"Hmmm? ProRide changed my life? Maybe! It was worth every penny (and more). It was hard work but it made the road riding much easier. Daniel, Matt and the team are excellent instructors. Patient, awesome people skills, excellent teaching skills. It's hard for me to imagine anyone riding (and riding safely) without this kind of training. I feel like I've been at camp for a week. All I can think about is motorcycles. I'm going to miss coming here everyday. But I'll be back to visit, for sure!" Tyler T.
-= Top =-
---
"I was very impressed with the depth of the course. You maintained a good balance between theory and practice and the skills development was intense and appropriate. The gear- bikes, helmets, etc were in excellent condition and a pleasure to use. I fell prepared to ride with an understanding and awareness that will enable me to stay safe and enjoy the experience." Julie S.
-= Top =-
---
"I started this course as a total rookie. I had never been on a motorcycle before. This course gave me the confidence and desire to become a full time rider. My two instructors, Matt and Frank, have what it takes to teach riding motorcycles and they do it with passion. They go out of their way to make sure that everyone is safe and is having an awesome time at ProRide. I am sad it's over. It was one of those things that surpass your expectation as far as quality. I will, and I have recommended it to my friends. Good work guys! Keep it up." April L.
-= Top =-
---
"By far one of the smartest things I've ever done in contrast to one of the stupidest, which was riding around town with just a permit waiting for my luck to run out. In just a week, the instructors got across years of riding experience and observations into a clear, effective program. The best part was that Daniel, Matt and Nick are passionate about riding and actually care about their students. Highly recommended!" Johnny P.
-= Top =-
---
"I am so pleased with ProRide's overall training that I would recommend it to friends and family without hesitation. My confidence on a bike has increased 100% upon completion of this program. Thank you so much guys for you kindness and knowledge." Trevor S.
-= Top =-
---
"After having ridden on and off for over 30 years, I came away with a wonderful feeling of confidence and the knowledge that I had learned the correct way to survive while on my bike. The instructors did an excellent job of training even the newest riders with absolutely no skills how to ride with skill and confidence. The attitude that they bring to their work makes them the kind of people that I would like to actually hire and I am extremely demanding of my staff." Scott D.
-= Top =-
---
"I really enjoyed my time at ProRide. You guys are excellent instructors and made me feel relaxed, safe and well prepared for my final road test. Thank you ProRide." Travis L.
-= Top =-
---
"My experience with ProRide was excellent. I would recommend this training program to anyone who was interested in learning to ride a motorcycle. The instructors were fun, knowledgeable, experienced, friendly and trustworthy. I also felt that the price was right for all that I got out of it. Thanks so much for everything." Kim C.
-= Top =-
---
"Excellent, I would recommend this ProRide to all potential riders. It gives you the skills and awareness needed to survive. I had a wonderful time. Thanks." Tom P.
-= Top =-
---
"I thought ProRide and its staff handled themselves very professionally and in a good safety oriented manner." Marissa V.
-= Top =-
---
"My ProRide experience has given me the knowledge and confidence to ride safely in all traffic situations. The friendly and honest instruction by Matt, Frank and Daniel made it easy to learn." Fardeen H.
-= Top =-
---
Rate our Service
How did we do?  We take pride in our service and value our student's feedback and suggestions for improvement.
If you did NOT have a 5-star experience, please Contact Us directly at any time so that we can take immediate action to correct any shortcomings in our service, and ensure you have a 5-star experience going forward!
If you had a 5-star experience at ProRide Motorcycle Training, please consider leaving us a 5-star rating on any or all of the following services:
Thanks for choosing ProRide!
-= Top =-
---